There are thousands of mental health and wellbeing apps and websites out there so how do you know which are the "good" ones? Our team at MyLife Psychologists have put together a list that we've used ourselves, or that have been recommended to us by clients and other reputable sources. Be aware that these are recommended as an aid to psychological treatment and do not replace it.

AIMS for Anger Management is designed for veterans and military personnel but can be used by anyone coping with anger problems. It provides you with education about anger, the ability to create an anger management plan, anger tracking, and tools to help manage angry reactions.

The Beyond Now suicide safety planning app from Beyond Blue assists you to create your own plan to keep you safe when experiencing suicidal thoughts. Using the app, you can list ideas and contacts to stay safe, including warning signs, coping strategies, reasons for living, and ways to make your environment safe.

Breakup Shakeup from Queensland University of Technology provides ideas for fun, easy things to do to help you cope after a breakup. The app teaches you that planning activities and increasing your social support will help you recover faster.

Calm is branded as one of Apple's 'Best of 2018', and is aimed at improving sleep, and reducing stress and anxiety. It includes hundreds of guided meditations of varying lengths, 'Sleep Stories' to lull you to sleep, breathing programs, stretching exercises, and relaxing music.

Calm Harm is an award winning app based on DBT ideas that provides tasks that help you resist or manage the urge to self harm. You can add your own tasks too and it's completely private and password protected.

CBT-i Coach is for people who have experienced symptoms of insomnia and would like to improve their sleep habits. The app will guide you through the process of learning about sleep, developing positive sleep routines, and improving your sleep environment.

Daybreak aims to help you control your drinking habits in order to cut back or quit completely. It recommends activities, offers 1-1 chats with health coaches inside the app, and there's an active online support community of people trying to change their relationship with alcohol. It's free and funded for Australian citizens by the Australian Government Department of Health.

Headspace is branded as one of Apple's 'Best of 2018', and teaches you how to meditate, breathe, and live mindfully. There are exercises on topics including managing anxiety, stress relief, breathing, happiness, and focus. There's a free Basics course that will teach you the essentials of meditation and mindfulness, as well as hundreds of other meditations.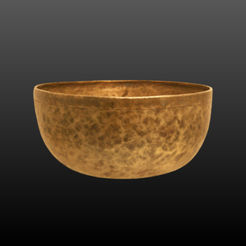 Insight Timer contains one of the largest free libraries of guided meditations of all types, with talks by leading meditation teachers and experts, music tracks, discussion groups and  community features.
iMood Journal is an award winning and highly recommended mood diary app that helps you track your mood and also anything you like: sleep, medication, symptoms, stress and anxiety, energy level, cycles etc. It will help you discover causes of your ups and downs and get surprising insights into yourself.

Mind the Bump is a mindfulness meditation program for mothers, fathers, single parents and same sex couples. Smiling Mind and Beyond Blue have teamed up to create a tool to help individuals and couples mentally and emotionally prepare for having a baby and becoming a new parent.

myCompass is a website (not phone) application developed by The Black Dog Institute. It provides personalised self-help tools for mental health, for young adults, adults and seniors. Learn new ways to deal with thoughts, feelings and behaviours that cause you trouble.
The free Australian Penda App aims to break the cycle of domestic and family violence by combining much-needed financial, personal safety and legal information with nationwide referrals. It contains financial tips, safety and legal information, and referrals for women considering separation or divorce.

PTSD Coach Australia is a phone app that helps people understand and manage the symptoms of post-traumatic stress disorder, or PTSD. The app is based on the latest scientific understandings of PTSD, and has been designed for use by veterans and serving personnel, but can be used by anyone. PTSD Coach Australia contains up to date information about PTSD and treatments for PTSD, and a range of symptom management tools and techniques.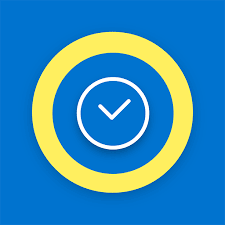 ReachOut WorryTime helps you interrupt the cycle of repetitive thinking by setting aside your worries until later, so you don't get caught up in them and can get on with your day. This means you can deal with worries once a day, rather than carrying them around with you 24/7.

Recovery Record is the smart companion for managing your journey to recovery from eating disorders including anorexia nervosa, bulimia nervosa, and binge eating disorder. This app is also intended for people with general eating, weight and shape concerns. Use for self-help or link with your psychologist's Clinician App.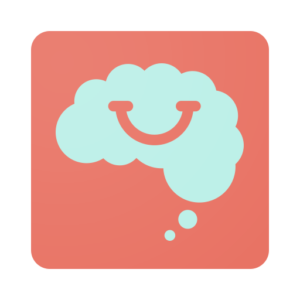 Smiling Mind is one of Australia's leading wellness apps, and is full of free mindfulness meditations for kids, teens and adults.

Smoke Free – Stop Smoking Now is a health app that aims to help users quit smoking. Features of this app include the ability to log your cravings and receive tips to deal with cravings. Users can also see how much money they have saved since quitting; how long they have been smoke free; and information on the health benefits of quitting.

Snapshot from The Black Dog Institute is an app that allows adults to measure and monitor mental health and lifestyle factors that influence wellbeing. Based on your responses, it also provides general advice on how to improve your health and wellbeing and offers recommendations for where you could seek help and support.

This Way Up is a website (not phone app) providing research tested online treatment and prevention courses for anxiety and depressive disorders. It's developed by the Clinical Research Unit of Anxiety and Depression (CRUfAD) at St Vincents Hospital. Courses are low cost and are designed to be used in combination with therapy or as self-help.

Unwinding Anxiety aims to help you control your anxiety. The app features daily exercises that you can complete across 30 different modules. Other features include video and audio recordings for each lesson and an online journal where you can collect, analyse and manage your progress.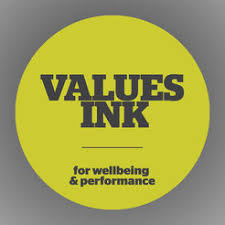 Values Ink is a simple card sort task that helps you explore and clarify your life values. People who know their values are often happier, more focussed, and live a more meaningful life.

What's Up? is a free app utilising some of the best CBT (Cognitive Behavioural Therapy) and ACT (Acceptance Commitment Therapy) methods to help you cope with Depression, Anxiety, Anger, Stress and more. It has interactive games, forums, thought tracking diary and helpful techniques to manage your feelings.
Content  has been adapted from the App websites and descriptions on the iTunes App store.
Written by Tal Schlosser, Clinical Psychologist