Work with us:
Clinical Psychology jobs in Sydney
Join our team of like-minded psychologists with a passion for making a difference in people's lives
Feel valued and supported
The MyLife team is our strength and it's important to us that our psychologists feel valued and supported whatever their career stage. We're proud to offer the support and flexibility you need for your own wellbeing, development and career goals.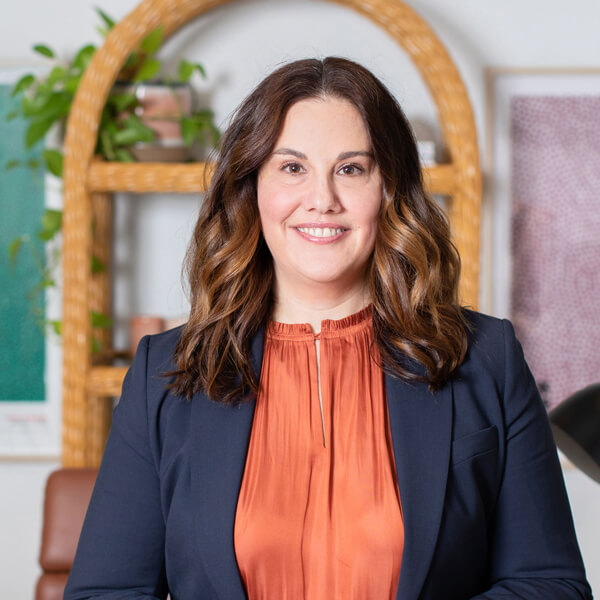 Meet Tal Schlosser
Practice Director
Tal Schlosser is a clinical psychologist and board-approved supervisor with over 20 years of experience. She's dedicated to ensuring that MyLife is an employer of choice, and she's focused on developing a strong team culture and supporting the development of clinicians whatever their career stage.
Having experienced burnout in the past, Tal supports all team members to provide care in a way that is sustainable. She wants each clinician to feel happy and fulfilled in their role and recognises the value of self-care and life balance in this equation.
Our admin support team
We understand you need to focus your time and energy on your clinical work. You can feel confident that your clients will be looked after by our admin team. Our full-time support team takes care of all reception and administration duties, including intake, appointment scheduling, invoicing and payments, plus Medicare rebates and compliance. We use an online practice management system so you can access files or conduct Telehealth sessions from home.
Our clients
We offer services to adults, couples and adolescents. Our clients are looking for help with a range of mental health and life issues, and tend to be motivated and actively engaged. We don't take on EAP, WorkCover, CTP, NDIS or court reports.
Referrals
We're an established practice and trusted by a large network of referrers across central Sydney including GPs, psychiatrists and other psychologists.
Now, over to you
We want to understand your goals, work preferences and how we can support your growth and development – wherever you're at in your life and career.
For example:
We can accommodate your personal preferences and interests when it comes to types of clinical presentations.

We can support your choice of face-to-face appointments in our office space in Alexandria, Telehealth sessions from home or our office or a combination of both, along with your preferred workdays and hours.
Think we could be a good fit and want to find out more?
Here's what our psychologists say about working at MyLife
Working at MyLife Psychologists has been a wonderful experience for me. From my very first meeting with Tal, I immediately felt comfortable. She exudes genuine warmth and offers compassionate support and extensive knowledge. This carries through to her amazing admin support team, who are not only well-informed and responsive but are caring and thoughtful in their approach. Tal clearly values our wellbeing. She creates a perfect balance of autonomy with reliable support and flexible work arrangements to suit our personal and professional needs. She also encourages our passions by fostering our areas of interest and filtering referrals accordingly. I'm not surprised the practice has an extensive referral base! I would highly recommend working at MyLife to psychologists at any stage of their careers.
Grace Kouvelis
Clinical Psychologist
I'm so thankful to be working at MyLife Psychologists and find it a wonderful place to be as an early career psychologist. I feel very supported and welcomed here which comes down to the warm atmosphere that Tal and the team have upheld. Each clinician has a wealth of experience and, as a registrar, I've learned so much from everyone. The atmosphere is approachable and friendly, so private practice work doesn't feel isolating. With the administrative support team taking care of everything, I can devote my resources to the clinical work I love to do most. This assistance is so reliable and proactive, that I trust the team can assist me no matter the situation. If you're looking for a practice that cares about its people, supports its staff both clinically and administratively, and is enjoyable to work at – I highly recommend MyLife Psychologists.
Shamila Kumara
Clinical Psychologist Registrar